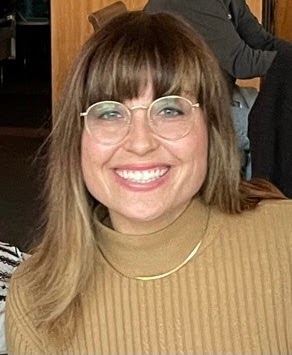 Michelle Kuhn is a mental health counseling intern and yoga teacher (RYT-200). She is passionate about providing holistic mental health treatment, addressing mind, body, and spirit. She uses somatic, body-based techniques such as mindfulness and breathwork to help foster the mind/body connection.
Incorporating narrative and multicultural approaches, she helps clients make meaning of their life stories in a way that brings healing and restoration. Some of her professional interests include trauma, identity, spirituality, family roles and transitions, attachment, relational issues, self-esteem, and anxiety. She considers it a great honor to help clients generate insight, recognize their inner resilience and strength, and foster hope for a flourishing life.
Michelle is currently pursuing a Master's in Mental Health Counseling from Alliance Graduate School of Counseling. She holds a Bachelor's in English Literature from the University of Florida and a Master's of Arts in Teaching ELA from the University of Central Florida. She began her career as a high school English teacher in Florida and the South Bronx. Although that was deeply rewarding and meaningful work, she realized her passion and calling is counseling.
She is passionate about reducing stigma around mental health issues and providing accessible, trauma-informed, and culturally sensitive care in a warm, trusting, and supportive environment.
To see Michelle in action check out her youtube page.