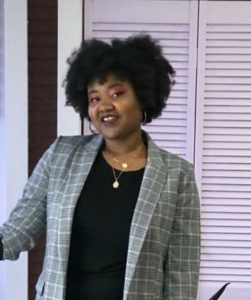 Welcome, my name is Sarhadjine, I am a provisionally licensed mental health counselor who is passionate about helping adolescents and women achieve their optimal overall health. I believe that therapy can be a powerful tool for personal growth and healing, and I'm honored to be a part of my clients' journeys towards greater well-being.
I graduated with a Master in Mental health Counseling at the Alliance Graduate School of Counseling. I previously received a Bachelor of Arts in Psychology at The City University of New York. Following my undergraduate studies, I worked as a counselor at a crisis hotline, where I had the opportunity to work with the diverse population of NYC. This opportunity made apparent the many hardships women face and helped develop my empathy and passion for helping others improve their overall health. I recognize life can be tough and at times difficult to manage; that sometimes we find ourselves struggling to make sense of the changes and traumatic events we experience.
My approach to therapy is warm, non-judgmental, and collaborative. I strive to create a safe and supportive space where my clients feel comfortable exploring their thoughts, feelings, and experiences. I work with individuals who are struggling with a wide range of issues, including anxiety, depression, various traumas, relationship and family difficulties, career stress, and life transitions.
I welcome clients from all backgrounds and identities. As your therapist, I will use a variety of interventions and techniques to help in your struggle with anxiety, depression, self-esteem, and relational concerns. I apply different modalities such as Cognitive Behavioral therapy, Motivational interviewing, Strengths-based therapy, Psychodynamic therapy, Emotion-Focused therapy, Acceptance and Commitment therapy and Person-Centered therapy to help you process your traumas and guide you through this chapter of your life.
I embody a compassionate approach to therapy by creating a non-judgmental, client-centered, empathetic, and safe environment for you. My approach is made to fit your distinctive needs, and as your therapist, my goal is to equip you with the skills necessary to live an independent and fulfilling life outside of the therapy session. This will be a partnership geared toward improving your confidence, and self-efficiency. I am also fluent in English and Haitian Creole, so sessions can be conducted in either language.