We are Vibrant Women
Wellness Counseling
At Vibrant Women Wellness Counseling, our goal is to support women and girls as they go through life's challenges.
We are guided by Isaiah chapter 61 verses 1-4; to bring the good news of God to the brokenhearted, to set them free from their emotional and or other forms of bondage.
We encourage women to focus upwards to develop hope in God that He is able to help them through whatever they encounter. Through the comfort that we ourselves have received from God, we comfort the women that come for help at Vibrant Women (2 Corinthians 1:4).
By addressing areas of mental, physical, and spiritual health, we work to strengthen women's resilience amidst their challenges, to foster the development of vibrance in their lives.
Learn More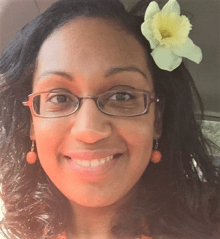 Dr. Fazeeda Abdur-Rahman is the founder and owner of Vibrant Women's Wellness Counseling (VWWC). Due to her love for women's health and belief that mental, physical, and spiritual health factors should be incorporated into treatment provided to women, she began VWWC to foster professionals of varying backgrounds to work together to provide holistic care.
---
---
Call us.
Email us.
vibrantwomenwellness@gmail.com
---